Congolese Partners
Action Kivu (Also known by its French acronym, ABFEK) was created to provide some of the Eastern Congo's victims of sexual-based violence with the opportunity to rebuild their lives on a foundation of hope, dignity, and economic self-sustenance. Their approach is spearheaded through two programs, the Kivu Sewing Workshop, and Education Assistance for Children.
South Kivu Women's Media Association (AFEM/SK) is an NGO grouping 42 women media professionals in Bukavu, Democratic Republic of Congo. Created August 10, 2003, AFEM aims to promote women's rights and development through media. The organization follows a three prong strategy: awareness raising, media trainings and broadcasting.
HEAL Africa's hospital and community development work address the root causes of illness and poverty for the people of eastern Democratic Republic of Congo. The hospital and the 28 women's houses in Maniema and North Kivu have provided a safe place for many victims of the war, and have been a motor for combating poverty and promoting community cohesion over the past 14 years.
The GRHP was established in 1999 in response to the atrocities being committed on the population of Bukavu during the "war of liberation" of 1996. Access to medical care was severely compromised and the death rate among the population, specifically the maternal death rate, rose sharply. Pregnant women had the choice of either walking 8km north to the nearest medical center, or laboring and delivering at home. Thus in 1998, UNICEF agreed to help build a maternity center for the population.
The Congolese organization Women's Synergy for Victims of Sexual Violence (Synergie des Femmes pour les Victimes des Violences Sexuelles - SFVS) was created in early 2002 to develop means of supporting women and girls in eastern Congo that have been raped and subsequently rejected by their communities. Bringing together the skills and experience of 35 Congolese organizations, SFVS mobilizes women around efforts to end violence against women in eastern Congo.
Action Pour La Reinsertion Des Marginaux (ARM)
Bureau pour le Volontariat au Service de lâ Enfance et de la Sant (BVES)
PAIF (Promotion et appui aux initiatives feminines)
US and International Partners
Amnesty International is comprised of people from across the world standing up for humanity and human rights. AI's purpose is to protect people wherever justice, freedom, truth and dignity are denied. AI's vision is of a world in which every person - regardless of race, religion, gender, or ethnicity - enjoys all of the human rights enshrined in the Universal Declaration of Human Rights and other international human rights standards.
Campus Progress, part of the Center for American Progress, works to help young people -- advocates, activists, journalists, artists -- make their voices heard on issues that matter. Through an online magazine and campus journalism organizations, Campus Progress acts to empower new progressive leaders nationwide as they develop fresh ideas, communicate in new ways, push policy outcomes in a progressive direction, and build a strong progressive movement.
Congo Global Action is a global alliance of humanitarian, human rights, environmental, and faith-based organizations, students, members of the Congolese Diaspora, and other grassroots movements. Congo Global Action advocates with one voice for people of the Democratic Republic of Congo and urge increased local and international response for the post-war and post-election situation in the Congo.
The Women of the Democratic Republic of Congo have shown incredible bravery in the face of unbelievable atrocities, as evidenced by the photographs assembled in this exhibition. The photographs in this exhibition, taken by Lynsey Addario, Marcus Bleasdale, Ron Haviv and James Nachtwey, tell the story of daily life in the Congo – political, economic, cultural, medical and personal. These images are at once gorgeously composed, highly aesthetic, and full of humanity. At the same time, many are painfully saturated with human grief and suffering.
DialogueStartOne.Com offers information, tips, and discussion about popular financial issues, including loan, insurance, mortgage, credit card, forex, stock, and other financial matters. This blog is for everyone who has interest in getting the latest updates, ideas, and recommendation regarding financial problem.
The EcoMom Alliance is a non-profit organization inspiring and empowering women through education and community action to help reduce the climate crisis and create an environmentally, socially, and economically sustainable future. In the process, we also help to alleviate the isolation and overextension so common among mothers in contemporary society.
Falling Whistles is a campaign for peace in Congo. Falling Whistles gives a small window into our world's largest war. Originally just a journal written about boys sent to the frontlines of war armed with only a whistle, readers forwarded it with the same kind of urgency in which it was written and demanded to know – what can we do?
For more than two decades, the Family Violence Prevention Fund (FVPF) has worked to end violence against women and children around the world. Instrumental in developing the landmark Violence Against Women Act passed by Congress in 1994, the FVPF has continued to break new ground by reaching new audiences.
The Georges Malaika Foundation (GMF) is a non-profit organization dedicated to unlocking the potential of young African girls in the Democratic Republic of Congo through education. Founded in 2007, GMF is comprised of a diverse team of non-profit and private industry professionals. Its long term goal is to build schools throughout D.R. Congo.
The General Board of Church and Society speaks it's convictions on Capitol Hill by encouraging United Methodists to engage their representatives on the federal and state level. The advocacy staff develops legislative priorities each year focusing on issues of concern to United Methodists around the world.
Established in 2005, Genocide Intervention Network is mobilizing a permanent anti-genocide constituency committed to stopping the worst atrocities around the world. It includes a worldwide coalition of investors, a national fellowship of local leaders across the United States and over 1,000 student chapters at colleges and high schools.
Grassroots Reconciliation Group (GRG) supports projects that bring together local community members and ex-child soldiers of the LRA who have escaped from rebel captivity. Together, the two groups build relationships and work hand-in-hand on livelihood projects that they design themselves. This support helps the long-term rehabilitation, reconciliation, and economic capacity of the war-weary people of northern Uganda.
The HOPE (Helping Other People Everywhere) Campaign a project of HOPE Events Inc. an energy conscious non-profit focused on involving artists and their contributions in campaigns, programs and events to support existing social projects that promote education and peace around the world.
Human Rights Watch is one of the world's leading independent organizations dedicated to defending and protecting human rights. By focusing international attention where human rights are violated, Human Rights Watch gives voice to the oppressed and holds oppressors accountable for their crimes. For 30 years, Human Rights Watch has worked tenaciously to lay the legal and moral groundwork for deep-rooted change and has fought to bring greater justice and security to people around the world.
Jewish World Watch works to mobilize synagogues, their schools, their members and the community to combat genocide and other egregious violations of human rights around the world through education, advocacy, and refugee relief. Shocked by revelations of mass killings in Darfur, Sudan, and remembering the Holocaust and the many post-Holocaust genocides, Rabbi Harold M. Schulweis of Valley Beth Shalom challenged the Jewish people to begin to honor the promise made following the Holocaust -- that "Never Again" would we be silent in the face of genocide.
Oxfam America is an international relief and development organization that creates lasting solutions to poverty, hunger, and injustice. Together with individuals and local groups in more than 100 countries, Oxfam saves lives, helps people overcome poverty, and fights for social justice.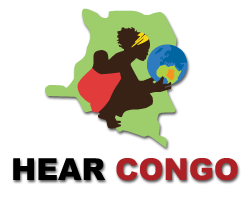 Kaleba H. Ngoie-Kasongo, a native of Congo, DRC, formed HEAR Congo to become an advocate for victimized women in Congo, DRC. The foundation is governed by women who share Kaleba's passion to help women in Congo aspire to a hopeful future despite the incredible challenges they face everyday in their lives.
STAND, the student-led division of the Genocide Intervention Network, envisions a world in which the international community protects civilians from genocidal violence. At its core, STAND's mission is to empower individuals and communities with the tools to prevent and stop genocide.
UN Action Against Sexual Violence in Conflict (UN Action) unites the work of 13 UN entities with the goal of ending sexual violence in conflict. It is a concerted effort by the UN system to improve coordination and accountability, amplify programming and advocacy, and support national efforts to prevent sexual violence and respond effectively to the needs of survivors.
Women for Women International believes that when women are well, sustain an income, are decision-makers, and have strong social networks and safety-nets, they are in a much stronger position to advocate for their rights. This philosophy and our commitment to local leadership builds change and capacity at the grassroots level.